HA-500 Air purifier
The brand's medium range equipment, with a minimalist de-sign, will adapt to any space in our home or business. Ideal for rooms and dormitories where we want to maintain optimal air quality. Discreet and very quiet.
Suitable for Small business, Offices, Children rooms, Living rooms, Bedrooms.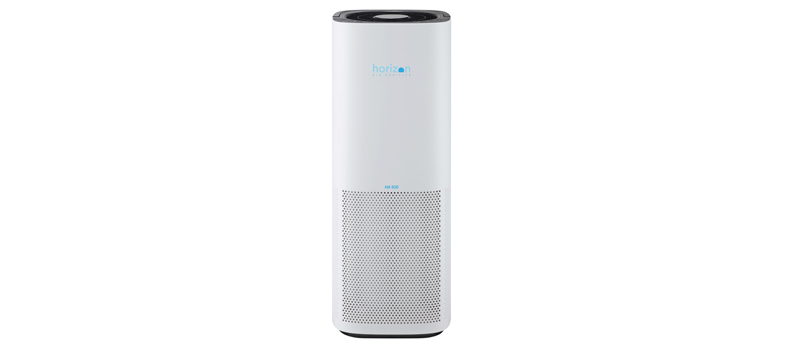 Features:
Suppression of ultra-thin particles (PM1.0)
Filtración de partículas de hasta 1 μm.
Rotary diffuser
360° Rotating grid that distributes the purified air over a long distance.
Grid with high air intake capacity
6013 suction holes distributed over the 4 sides of the equip-ment allow the suction and purification of a large air flow.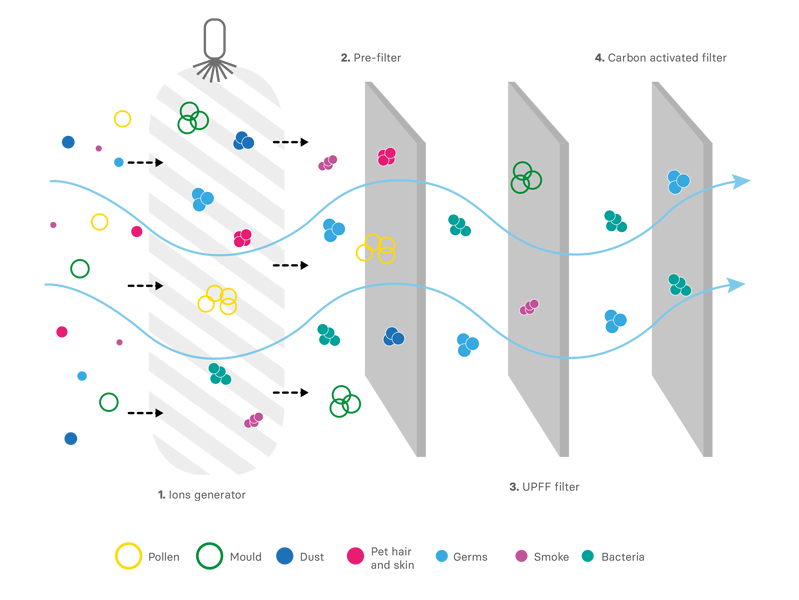 Ions generator
The ions generator groups the noxious particles from the envi-ronment in order to facilitate their filtration.
Real-time air quality
The ultra-thin particle sensor (pm 2.5) allows monitoring the air quality in the room in real-time.
Blue – good (0 – 15 μg/m³)
Green – normal (16 – 50 μg/m³)
Yellow – bad (51 – 100 μg/m³)
Red – very bad (> 101 μg/m³)

Smart controls
Useful operation modes such as equipment control automa-tion, timer, sleep mode, etc.
Funcionalities:
Timer
It allows to configurate the automatic turn off of the equipment.
Night mode
The equipment disposes of a night mode that allows it to sa-nitize the bedroom without annoying lights or noises that may interfere with the rest.
locking mode
It allows to block the equipment buttons so that they cannot be pushed accidentally or by children.
Auto mode
The equipment itself will adapt its parameters to the needs of each moment thanks to the PM2.5 analysis.
PM2.5 Aanalysis
Thanks to the dust sensor of last generation, the purifier Will analyse several environmental parameters, such as moisture, temperature and PM2.5 level, which will tell us the concentra-tion of solid particles which aerodynamic diameter is lower than 2.5 µm and that may harm our breathing system.
Technical especifications
Surface area covered: 50 m²
CADR*: 382,2 m³/h
Electrical supply: 220 - 240 VAC / 50 Hz
Consumed power: 34 W
Weight: 7,3 kg
Working temperature: 5 - 30 ºC
Size A x B x C: 710 x 275 x 278 mm
HORIZON AIR Sensor: Temperature, humidity PM2.5 levels
Control APP: No
*: Volume of air with hazardous particles that the equipment is capable of purifying in one hour.